At Smiles on Main, we provide patients of all ages with exceptional dental care in a warm and relaxed atmosphere. We know that you work hard to fit dental visits into your schedule and budget, so we strive to make that easier with convenient hours, flexible financing options, and a comprehensive list of services. Whether you're visiting us for a routine cleaning or a complete smile makeover, we promise to take great care of you.
We hope you enjoy exploring our website and learning more about our Spring Hill, TN dental practice and services. Call our office or send us an email today to schedule a convenient appointment!
TAKE A VIRTUAL TOUR OF OUR OFFICE
OUR SERVICES
At Smiles On Main, we offer a wide selection of services for your convenience.
What are they saying about Smiles on Main?
"Great dentist. Very helpful and friendly as soon as you walk through the door. Everyone is patient and willing to take time to answer any questions you have."
- John C.
"I had an excellent experience! The staff was great, everything was decorated so nicely, and my daughter kept talking about the waiting room toys once we got home! They go above and beyond for families!"
- Shannon C.
"I hate going to the dentist, but when I have to go... I love this place. I got an infection with a broken tooth and was in extreme pain. They got me in ASAP and fixed my issue."
- Gerry D.
"I have never been thrilled to go to the dentist. Ever. But Dr. Reggie and his staff are top of the line! Always so sweet and gentle - which is very important. The office is really nice and clean and you get your very own TV right above your dental chair! Five stars aren't enough for Smiles on Main."
- Mandy H.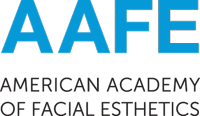 Dentist Spring Hill TN | Smiles on Main
Healthy Smiles For Life
Our goal at Smiles on Main is to help you achieve the healthy and confident smile you've always wanted, and then help you enjoy it for the rest of your life! When you look in the mirror, you deserve to love the smile you see.
Smiles on Main 4825 Main St #10, Spring Hill, TN 37174, United States
Phone Number: (615) 614-2201
Hours: Monday - Friday, 8am - 5pm
Today Spring Hill is one of the fastest-growing cities in Tennessee. Located 35 miles south of Nashville, Spring Hill is perhaps best known as the home of the General Motors Spring Hill manufacturing facility, a 2,100-acre property on the Murray County side of Spring Hill. This GM plant is a steady source of jobs for local residents.
Spring Hill is an ideal place to raise a family due to the quality of life it offers. There are public parks, playgrounds, sports fields and courts, public picnic pavilions, multi-use paths, a skate park, and a splash pad. There's also the Longview Recreation Center, a fitness and multi-purpose activity center, and King's Creek Golf Club, an 18-hole golf course designed by Arnold Palmer.
Catch a local concert by the Spring Hill Orchestra, or a performance by the Children's Ballet Theater. Visit Spring Hill Arts Center for the latest events supporting local talent.
Attend lively local festivals including the annual Spring Hill Country Ham Festival, Spring Hill Pay It Forward Festival, Spring Hill Art Walk, an activity-filled Memorial Day celebration, and a weekly Farmer's Market.
Driving Directions to Spring Hill, TN from Nashville International Airport
Continue to I-40 W
5 min (2.0 mi)
Take I-65 S to US-31 S/Columbia Pike in Thompson's Station. Take exit 28 from I-840 W
27 min (30.0 mi)
Follow US-31 S/Columbia Pike to your destination in Spring Hill
7 min (3.4 mi)
Reviews:
Here's why we are a trusted Dentist In Spring Hill.
"Truly professional care. Arrived on time. No waiting. Fully Covid compliant. The technician was friendly and professional. The price was reasonable. I will go back for future care and also refer my friends and family. Thank you."- David Lawrence
"Fantastic dentist office! Scheduling is easy, dental hygienists are friendly and efficient, and the dentist is great with patients. I highly recommend! I've been a patient for years, and I'm glad I found them!"- Maria Arnold
"This was my very first visit to smiles on Main and by the time I left, I felt like I was treated as if I was part of a family. This Covid secure location and spotless office gave me a very thorough examination with a detailed analysis and a proposed scheduled follow up I couldn't ask for a more polite professional friendly dental establishment!"- Michael Danilczyk
You may have found us by searching for some other common Dentistry Categories:
Spring Hill TN Dentist
Dentist in Spring Hill TN
Dentist in Spring Hill Tennessee
Dentists Near Spring Hill, TN
Some other important pages:
Home
Our Services
Family Dentistry
Preventive Dentistry
Periodontal Dentistry
Restorative Dentistry
Cosmetic Dentistry
Other Cities Near Spring Hill:
Columbia, Franklin, Brentwood, Lewisburg, La Vergne, Smyrna, Nashville, Murfreesboro, Shelbyville, Dickson
Zip Codes Near Spring Hill:
37174, 38401, 38402, 38451, 38461, 38474, 38482, 38487
Neighborhoods in Spring Hill:
Abbington Downs, Spring Hill / Alice Springs, Spring Hill / Augusta Place, Spring Hill / Baker Springs, Spring Hill / Belshire, Spring Hill / Benevento East, Spring Hill / Buckner Crossing, Spring Hill / Campbell Station, Spring Hill / Chapmans Crossing, Spring Hill / Cherry Road, Spring Hill / Cobblestone, Spring Hill